What you're doing matters! Not every wing is designed for every situation regardless of your experience and skill level.
Some wings can cross disciplines, but perform best when used for their intended purpose. It's rare that wings can cross experience levels, except for where a higher experienced pilot chooses to fly something more docile.
.
FUN JUMPING & TEAM JUMPING
This includes all our weekend warriors, boogie-goers, amateur teams and semi-professional teams. You guys who aren't skydiving for a job - it's a hobby you do in your spare time. It includes:

Belly flying

Zoo dives (wagon wheels, sit trains, hybrids - you know who you are!)

Tracking and angle flying

Freeflying

Freestyle
Your canopy choice will be from the Sports and High Performance categories and come down to experience level and preference. You'll be choosing from Beginner and Intermediate wings (think Safire 3 and Crossfire 3) early on in your skydiving journey, and may move onto Advanced/Crossbraced wings (like the JFX 2 or Leia) if you are jumping a lot and doing high performance turns.
Read more in our article about Canopy Classes (Types) here.
Even if you are very experienced, it is not advised to get a competition/swooping specific wing like Petra if you will be doing a high volume of altitude jumps, as you will wear through the fabric lifespan quickly.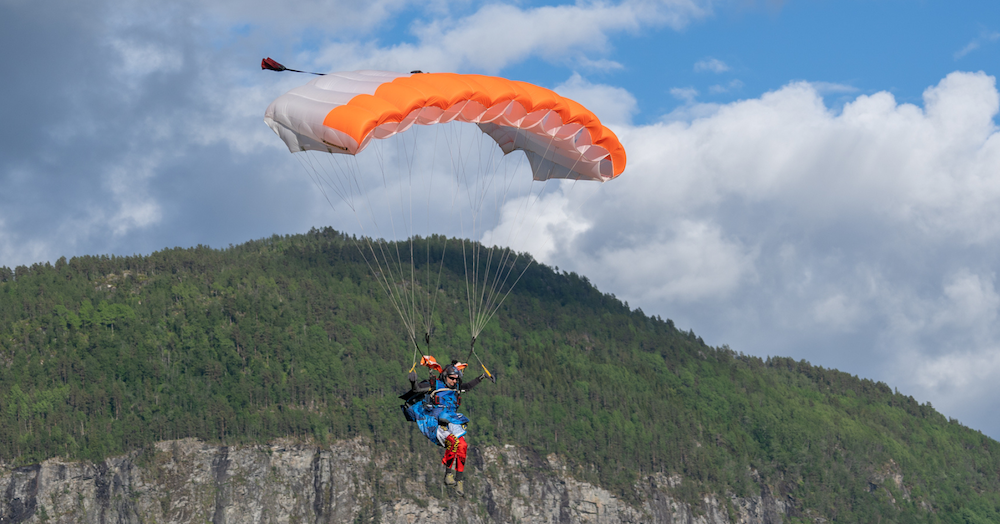 WINGSUITING
Calling all wingsuiters - that's right, you bird people who sit nearest the pilot to get out last. A safe, on-heading, no hassle canopy is what you're after, not something that's highly elliptical, with a high taper ratio, and swoops for miles (chances are you'd be cutting that away regardless of your experience level!). In some cases, a Beginner Sports canopy like a Safire 3 could suffice if you want a general purpose "do-it-all" wing, but you're better off going with one of the options specifically designed for wingsuiting, like the Kraken.
You can read what some of our Kraken flyers think about the canopy here.

SWOOPING & XRW
The High Performance and Competition classes of wings include canopies designed specifically for:

Competition swooping

High performance flocking

XRW (the canopy pilot, NOT the wingsuiter in this instance)
While Petra is the top-of-the-line competition swooping wing, people can start their comp journey off on a JFX 2 or Leia and work their way up there.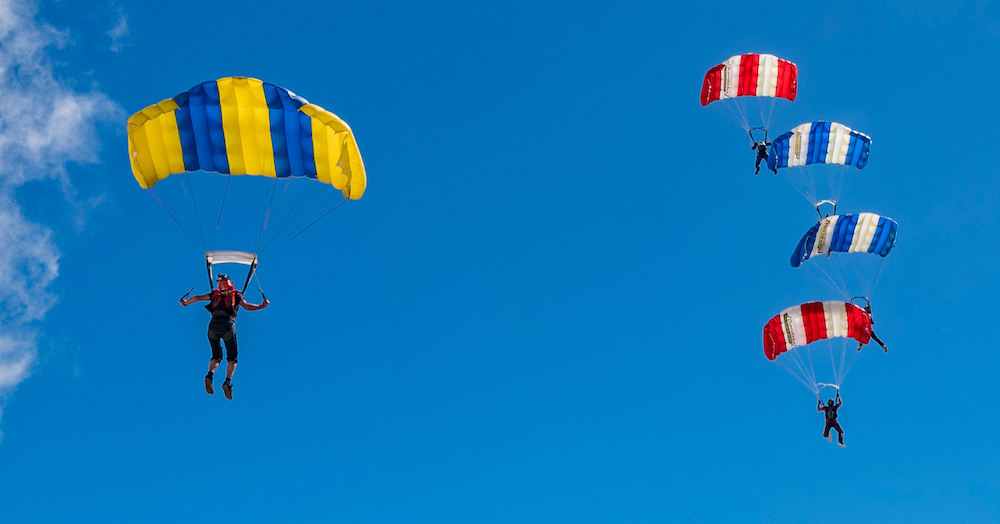 CRW - CANOPY RELATIVE WORK
JYRO (previously NZ Aerosports) don't currently make a CRW canopy, but if this is a discipline you're interested in, there are some great options out there made by other manufacturers. Dropzone.com have a short article about what Canopy Relative Work is, which you can read here if you want to know more about this discipline. Our JYRO Athlete, Jules McConnel, had a chat with a bunch of us about her experience as a CRW competitor. Watch her talk here.
Click here for the next article in our Buyer's Guide: What are the Different Canopy Types?