So you know what type and size wing you need (as corroborated by an experienced canopy coach who knows you and has watched you fly a canopy) and you've arrived at the NZ Aerosports colour picker to design your new dream wing - and have come to a dead stop at the myriad of fabric, colour options and line types. Heeeelllllpppp! Don't worry, we've got your back.
COLOURS
Soooo many colours to choose from! Make sure it matches ya jumpsuit, container & helmet. Or not. It's your canopy, so your choice!
Our neon colours (fluro orange, fluro green and fluro yellow) will fade a little bit quicker than the non-neon colours, but the integrity of the fabric does not change - the life span of all colours is the same.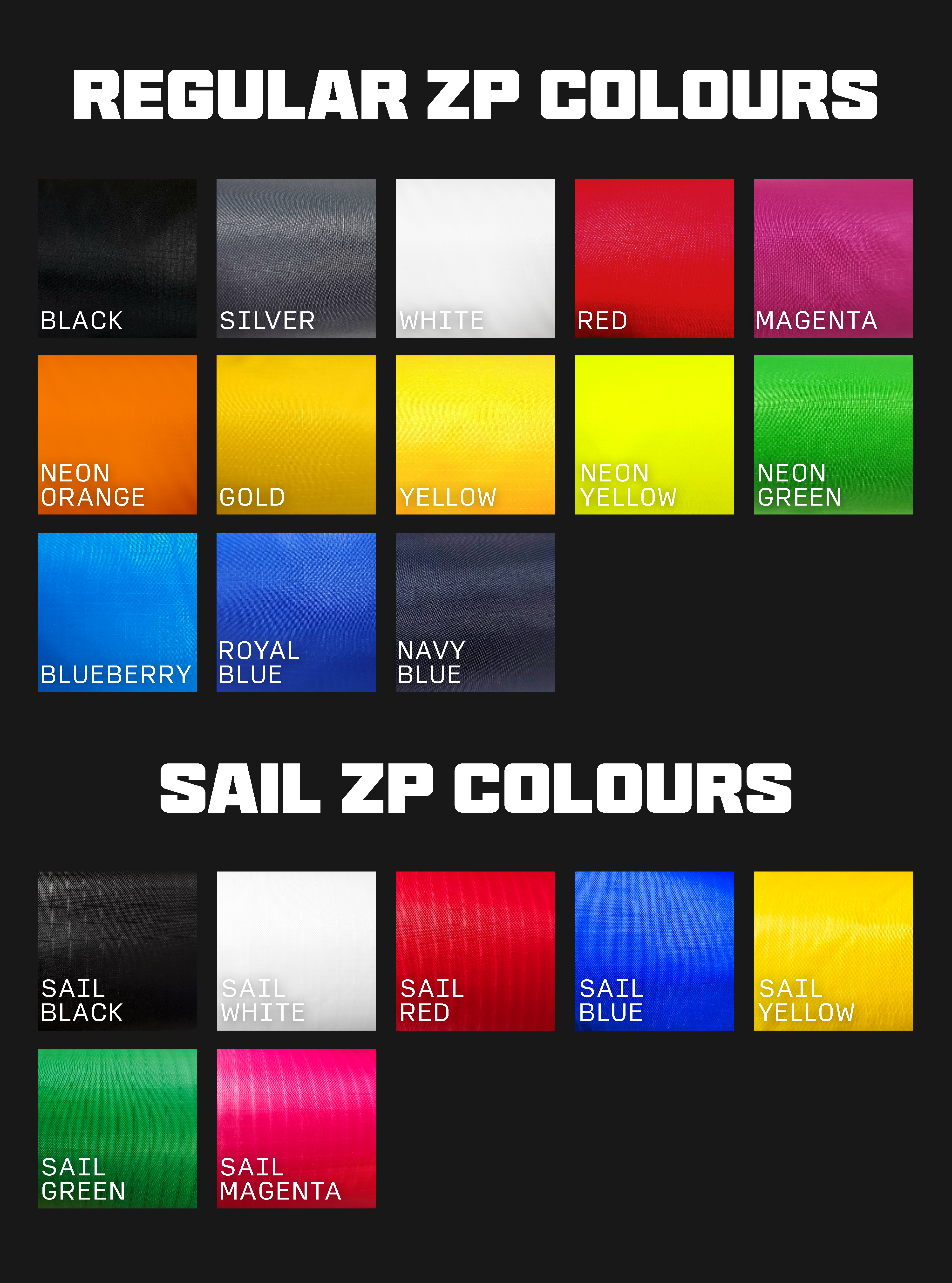 FABRICS
ZERO POROSITY FABRIC (ZP)
Our Safire 3 & Crossfire 3 are made entirely out of ZP fabric. ZP is nylon woven fabric, coated with a silicon layer. This is the most common type of fabric, and is an advancement on the original F1-11 fabrics used in the early days of canopy manufacturing. There's no need to explain what F1-11 is here, because it's outdated - and using it is also!

HYBRID CONSTRUCTION
The rest of our range (except Petra) are made out of a 'hybrid' construction, which just means more than one type of fabric.
LOW-BULK ZP FABRIC
Kraken is built out of ZP (powerband, top centre-cell and mini-ribs) and low-bulk ZP. The low-bulk ZP in use is one of the first of its kind (hence why Kraken took so long to release), with many manufacturers still using the outdated F1-11 for low pack volume canopies. You can read more about the pack volume of our Kraken here.
SAIL FABRIC
JFX2 and Leia are built out of ZP and Sail material. Sail material is ZP (nylon with a silicon coating) with an additional plastic layer added on top. This makes it much more rigid and efficient through the air.

In the JFX2, the loaded ribs are made out of Sail material. In Leia, all the internal ribs as well as the crossbracing are made from Sail material. This is done to increase the rigidity and performance of the canopy, both in the air and during landing.
Petra is built solely out of Sail material. There are many benefits to Sail, but also some downsides. The upside is more rigidity, which gives more performance, helping create a world-recording-setting-machine. The downside is a canopy that does not last as long as ZP/hybrid canopies (1000 jumps is the normal lifespan of a Petra). We think the positives outweigh the negatives on this one.
We wrote down our 21 Ways to Keep Your Canopy Looking Good in a blog article.
LINE TYPES
Vectran is our line type of choice across our entire range. Below are the size ranges we recommend for the canopy types:
Vectran 750 - recommended on rental and student equipment

Vectran 500 - recommended on all sport and entry-level crossbraced

Vectran 400 - recommended on high performance

Vectran 300 - recommended on hyper performance
Check out more info on line types in our Help Centre article 'Choosing the right line type'.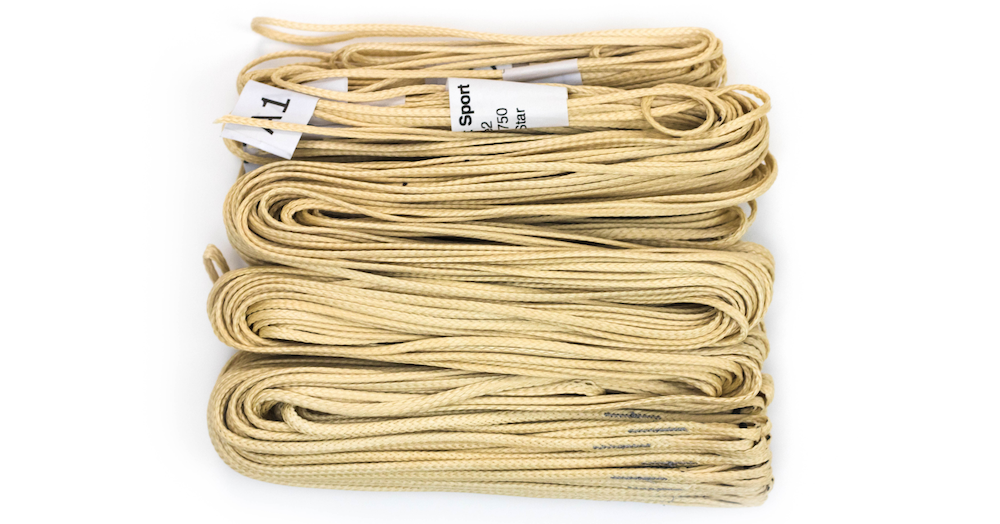 SLIDERS AND REMOVABLE DEPLOYMENT SYSTEMS (RDS)
All canopies will have a collapsible slider installed when it arrives on your doorstep. The slider is vital to slowing down and controlling your openings and is an integral component of your parachute.
The most common slider is fixed with 4 grommets and 2 collapsible drawstrings. This is standard across all canopy manufacturers.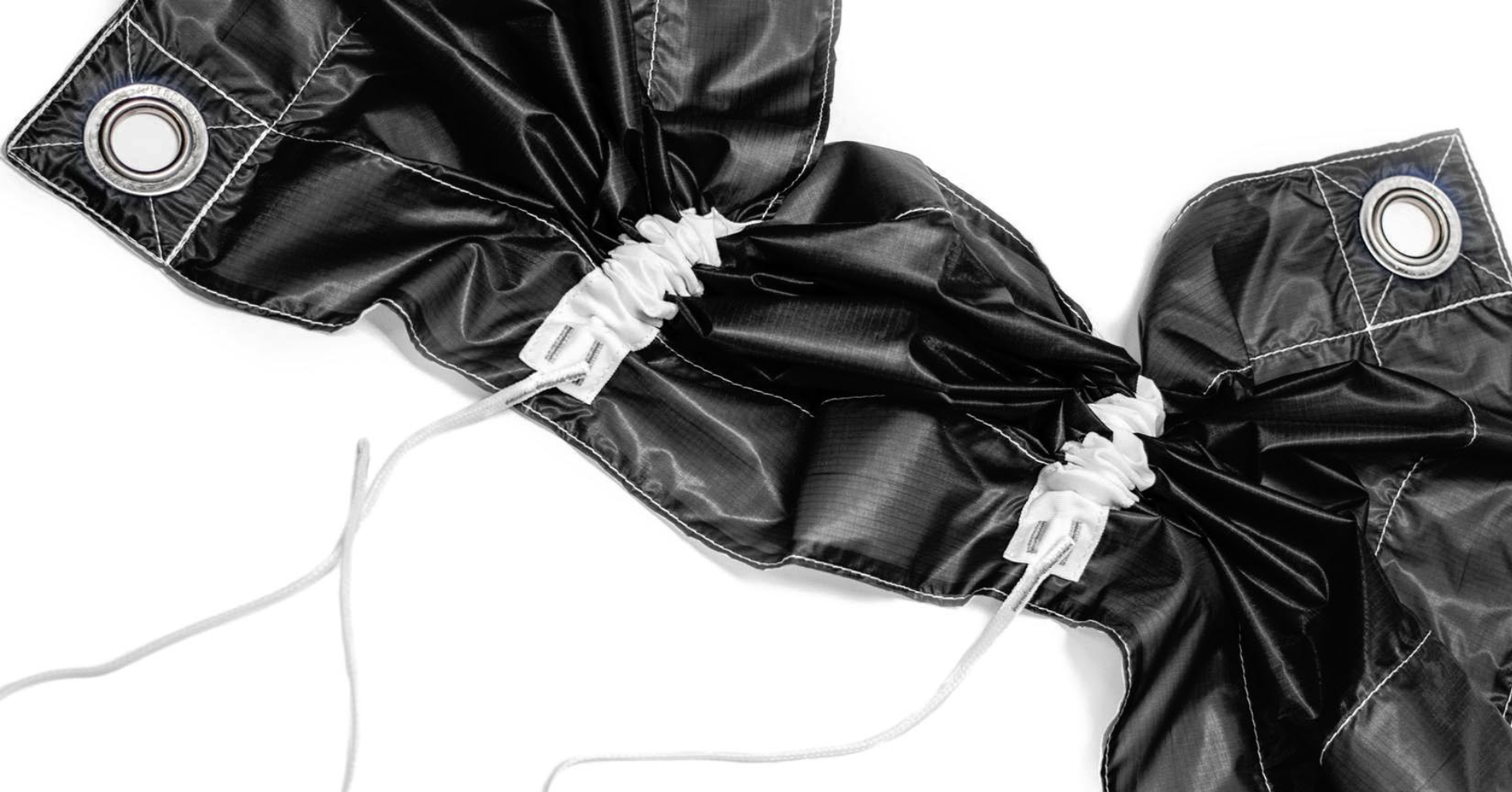 On our high performance wings (JFX 2 and Leia), you will see an option to 'Add RDS' when adding the canopy to your cart. The RDS is an add on, and will come in addition to the standard collapsible slider.
If you would like to know more about the difference between a removable slider and an RDS, head to our Help Centre article here.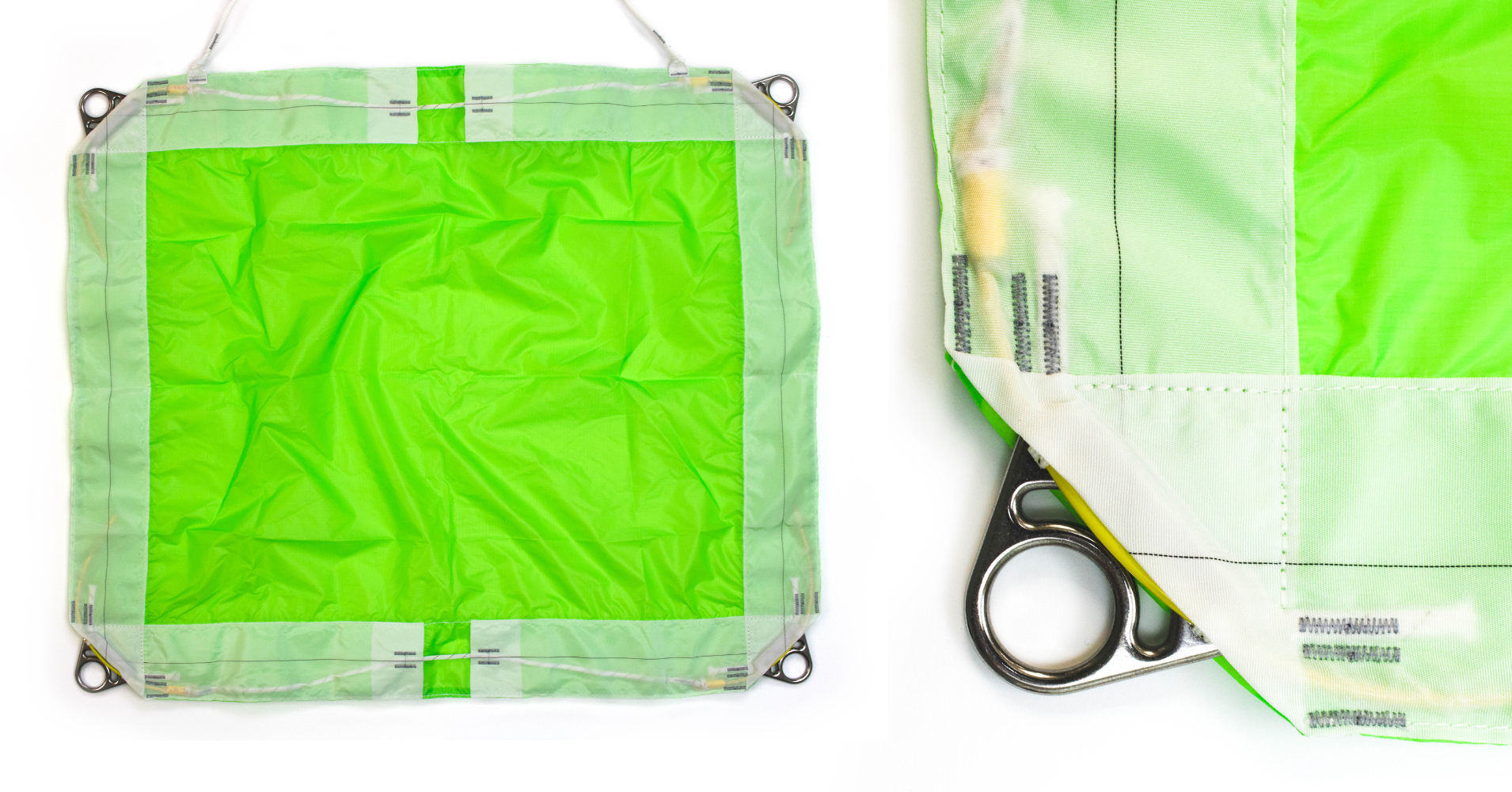 Click here for the next article in our Buyer's Guide: Summary - Choosing Your Next Canopy